Jeanine Mabunda Lioko Mudiayi was born in Kinshasa, the capital of the Democratic Republic of Congo. 
She is the second oldest of four children born to Gaspard Mabunda, a Plantation Manager, and Leonie Mabunda, a School Teacher.
Jeanine was brought up in the DRC and Belgium. Having spent her formative years in Équateur, the family moved to Leuven in Belgium when Jeanine was 5, to enable her father to complete his studies.
In 1984, Jeanine met Odon Mudiayi Miteuy at university, and they married in 2001. In 1988 Jeanine and Odon moved back to the DRC.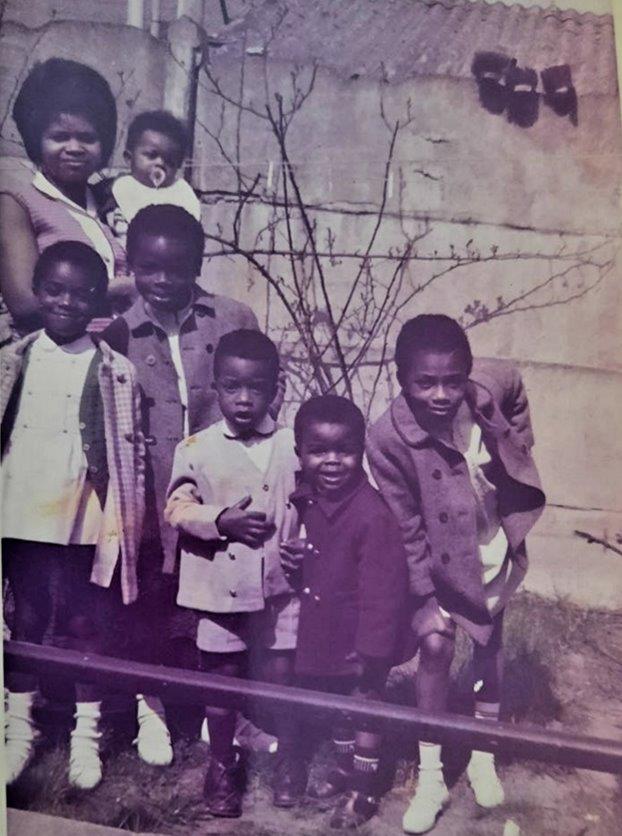 Leuven, 1972. Family photo with a friendly family.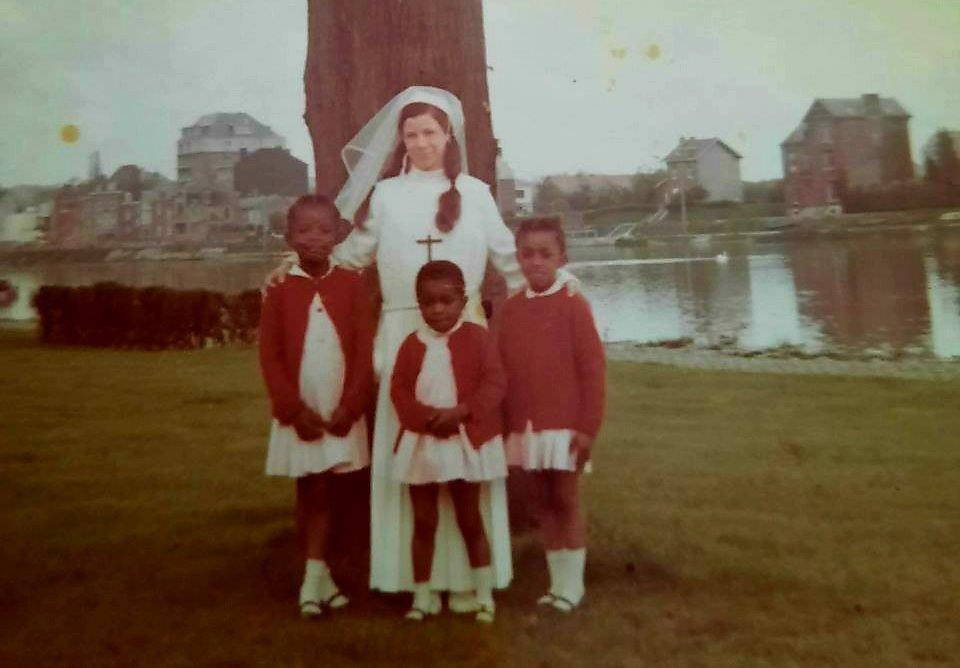 Namur, 1970. JML and her sisters, maids of honor to an older communion girl.
Jeanine was educated in Belgium, completing primary and secondary school at Lycee Virgo Sapiens in Leuven and then Lycee Mater Dei in Brussels.
She then studied at St Louis, Brussels before going on to study law at Catholic University of Louvain. In 1987, Jeanine graduated with Honours in Business Law.
Following University, Jeanine did a post graduate diploma in business studies at ICHEC Brussels Management School.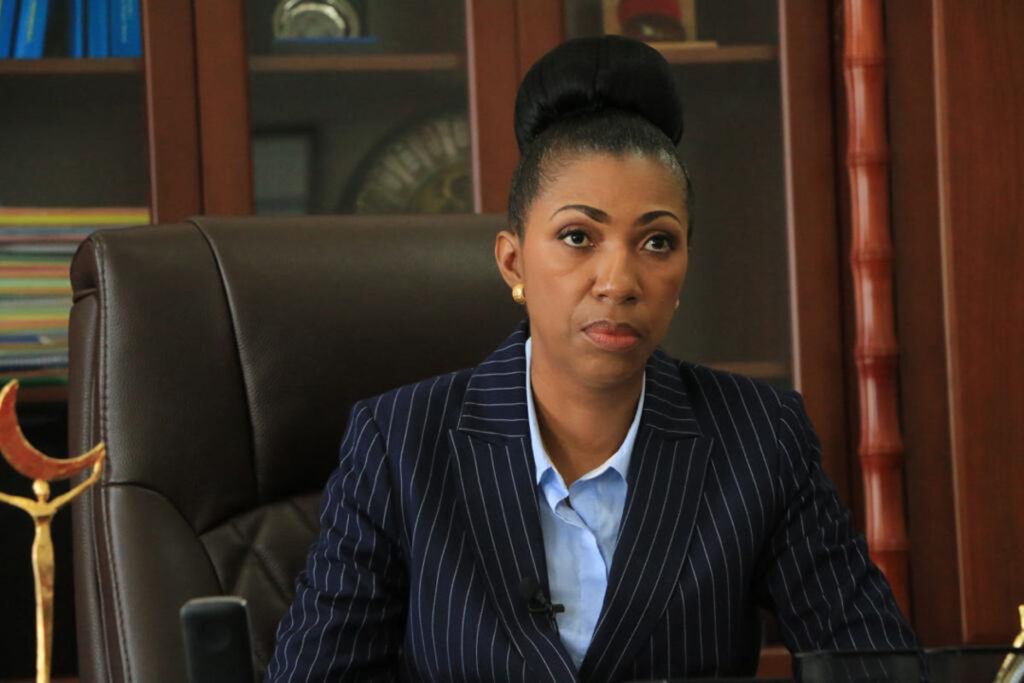 Hon. JML, at the National Assembly Office.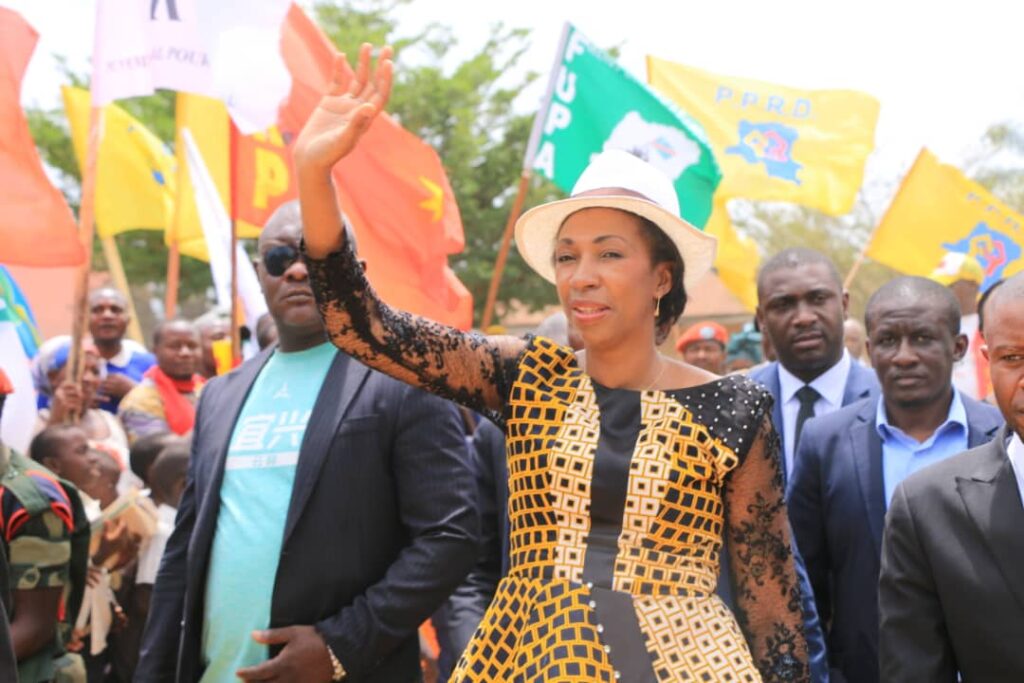 Hon. JML, touring East-March 2020. Beni, Province of North Kivu, DRC.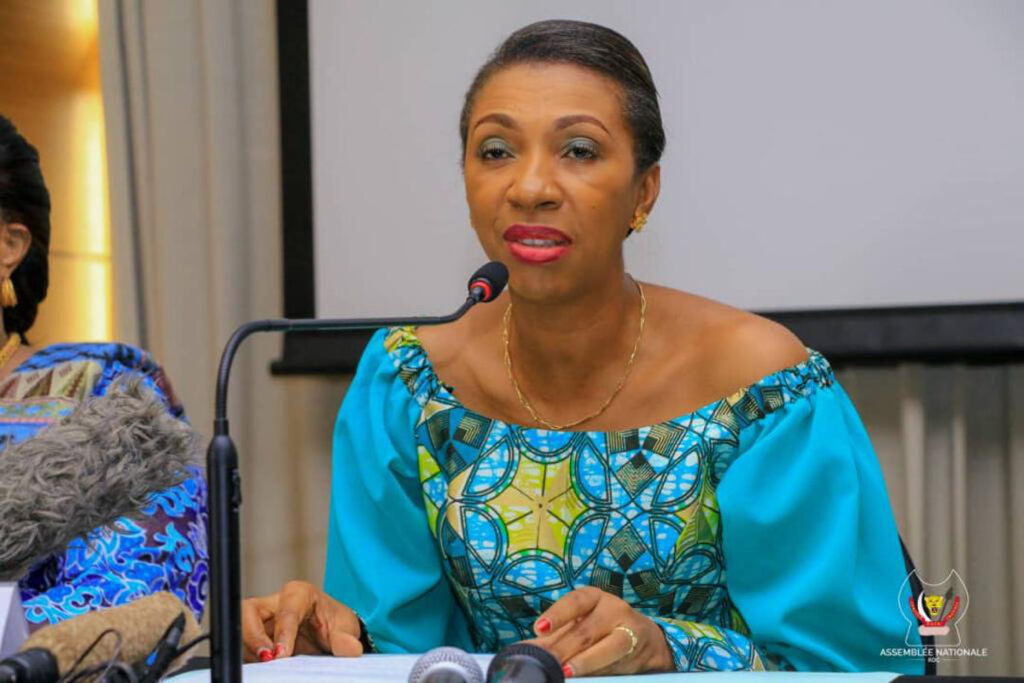 Hon. JML, during a conference in Kinshasa, DRC.


Jeanine started her career at Citibank Congo in 1988, working as an Account Officer before being promoted to Head of Account Relations  and Credit Analyst.
In 1997 Jeanine joined the Central Bank of Congo as an advisor to the Governor. It was there that she piloted capacity building programs with donors (such as the ACDI and World Bank).
This capacity building program was focused on: 
Scouting the next generation of young bankers.
Taking a lead on female inclusion at all levels or the bank.
Creating policies to attract investment into the DRC as well as making it easier for Congolese businesses to access capital.
Acted as the liaison for institutional dialogue between private sector, bilateral cooperation and development banks.
Enhanced Financial Inclusion, working on programmes that enabled microfinance to people of the DRC.
From 2002 to 2007, Jeanine served as the CEO of the Fonds de Promotion de l'Industrie (FPI), a public development bank. During her five-year tenure at FPI, she made key improvements in critical areas, including reducing the Real estate investment trust (REIT) deficit rate, increasing the loan recovery rate, and crucially increasing credit that was available to small and medium-sized enterprises in the rural areas of the DRC.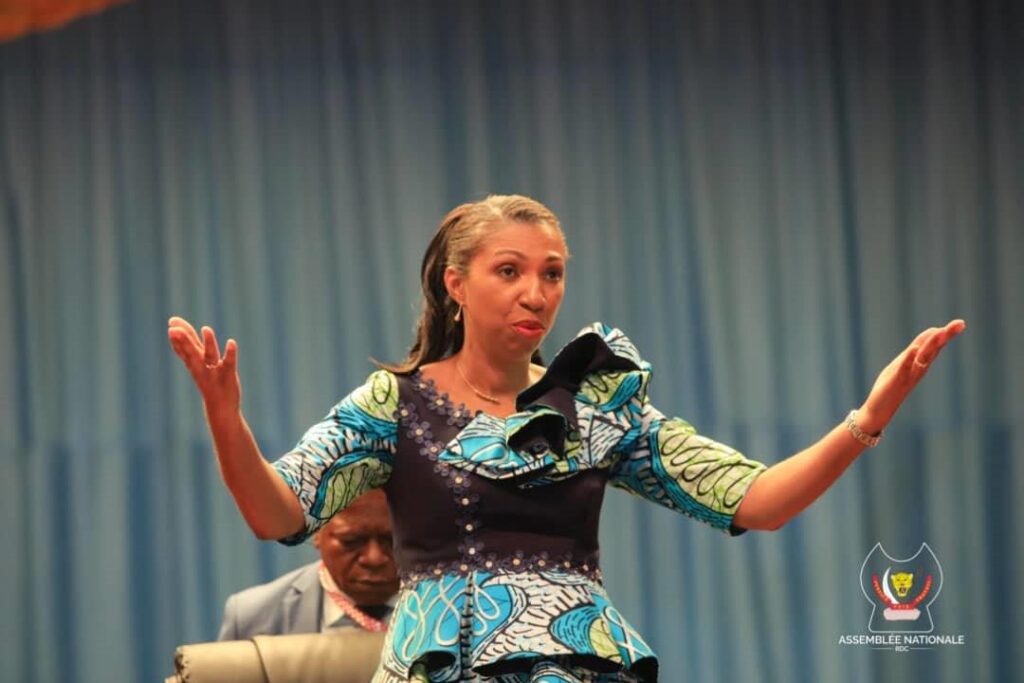 Entering Politics
Jeanine joined the People's Party for Reconstruction and Democracy. Jeanine wanted to be a different type of politician, an aim she has held throughout her political career. Her aim is to always listen to her constituents, understand their struggles and pressures, and build a country that can better serve them.
In this regard, Jeanine continues to push her ambition of improving the infrastructure across the constituency she represents of Équateur Province.
Ministerial Post
From 2007 to 2011, Jeanine Mabunda served as Minister of Public Enterprises, being chosen for the job following her success in previous roles, particularly in carrying out reform. Her role as Minister Public Enterprises was to reform the DRC's state-owned enterprises. 
Jeanine initiated a new proactive law to allow and enable public private partnership.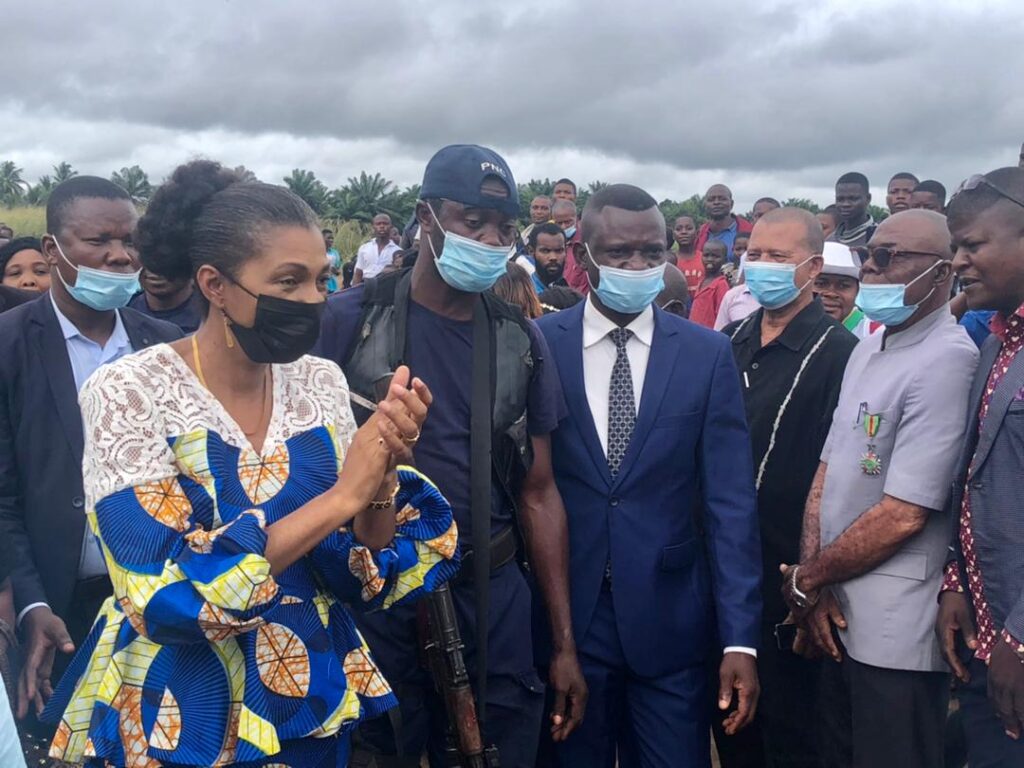 Representing Bumba
Jeanine stood down as the Minister for Public Enterprise and ran to become a Member of Parliament and to represent her home territory of Équateur. She became a Member of the Congolese Parliament for Bumba in the Province of Mongala, Équateur.
Following her successful election, Jeanine pursued actions both within her home territory and on a national scale.
Re-elected in 2018, Jeanine continues to represent the people of Équateur.
Cabinet position
Jeanine Mabunda joined the Cabinet of President in 2014. Jeanine served as the Personal Representative of the President to combat sexual violence and child soldier recruitment. As part of this mission, she worked with the victims ensuring that their voices could be heard, and implemented a program to combat impunity for the perpetrators of sexual violence.
She facilitated a dialogue between communities, various institutional stakeholders, and the victims themselves, to better understand the issues and what must be done to address them. Whilst there is further work to do, during her tenure in this position, instances of sexual violence in the DRC were reduced by 85%.
In 2015, Jeune Afrique magazine listed Jeanine Mabunda among the 50 most influential African women for her work against sexual violence.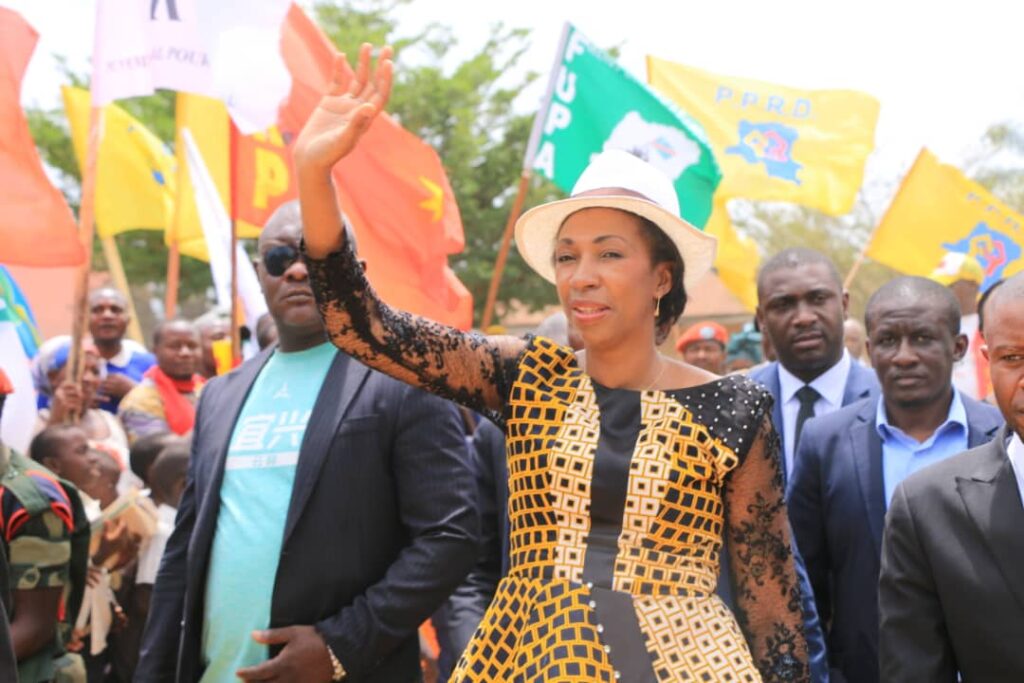 In 2016, the Foundations of the Prince and Princess of Monaco presented the Better World Award to her office in recognition of the DRC's progress in curbing child soldier recruitment and sexual violence.
The progress toward combating child soldier recruitment was recognized by the United Nations in 2017, when the armed forces of the DRC were removed from the UN's list of parties to armed conflict that recruited child soldiers.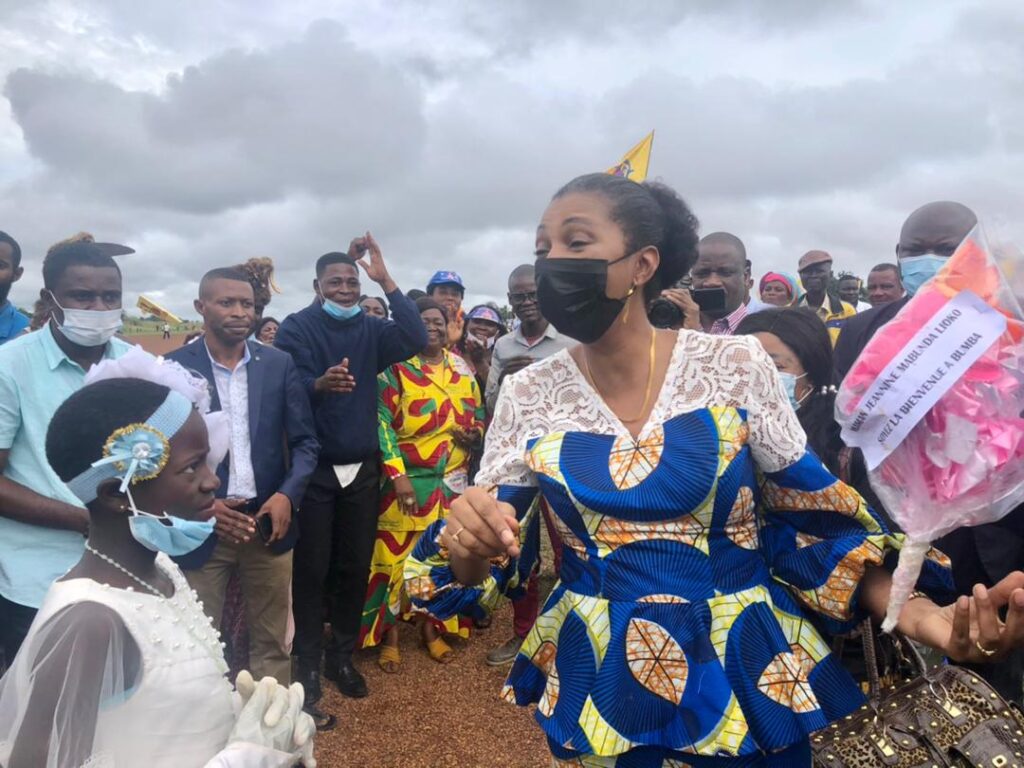 Jeanine was re-elected as a National Deputy of Bumba, Équateur Province.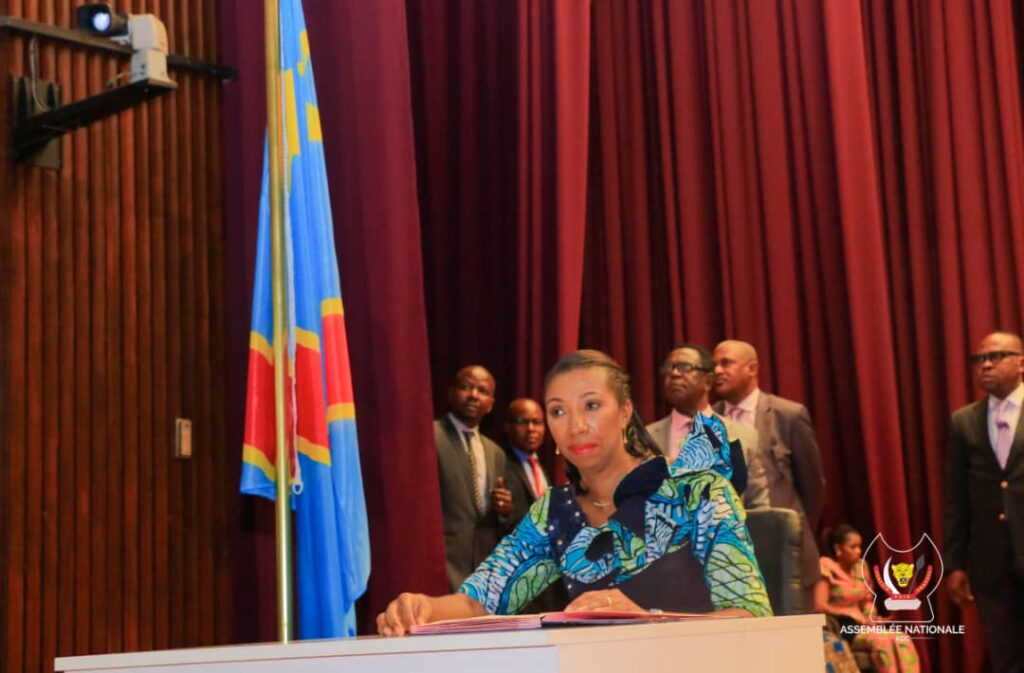 Speaker of Parliament
Jeanine Mabunda was subsequently elected as Speaker of the National Assembly of the Democratic Republic of Congo, the first woman to do so, serving from April 24th, 2019, to December 10th, 2020.
During her period in office she worked tirelessly to push forward numerous pieces of legislation that would have a positive and social impact for the people in the DRC, including disability rights, but also anti-corruption legislation.
Additionally, Jeanine ensured that through the Parliamentary Reserve, Members of Parliament could access additional funding, providing certain conditions and checks were met to ensure transparency, to complete crucial work in their constituencies.