Member of Parliament / Constituency
National Assembly Election
Jeanine was elected to the National Assembly as the Member of Parliament for Bumba, Mongala Province, Équateur in 2011 and then re-elected in 2018.
Bumba is rural area, bordered by the Congo river. The land is mainly agricultural as well as rainforest and the region has a reputation for rice, palm oil, cocoa, coffee.
Jeanine is focussed on enabling better and safer travelling throughout her constituency with the building of more and better roads, connecting the province internally as well as to others provinces. She is also focused on bringing sustainable electricity to the region.
As part of this, Jeanine is working to bring in internal and external investors to the region as well as increasing commercial autonomy for commerce throughout the region and increasing financial inclusion by enabling access to banks.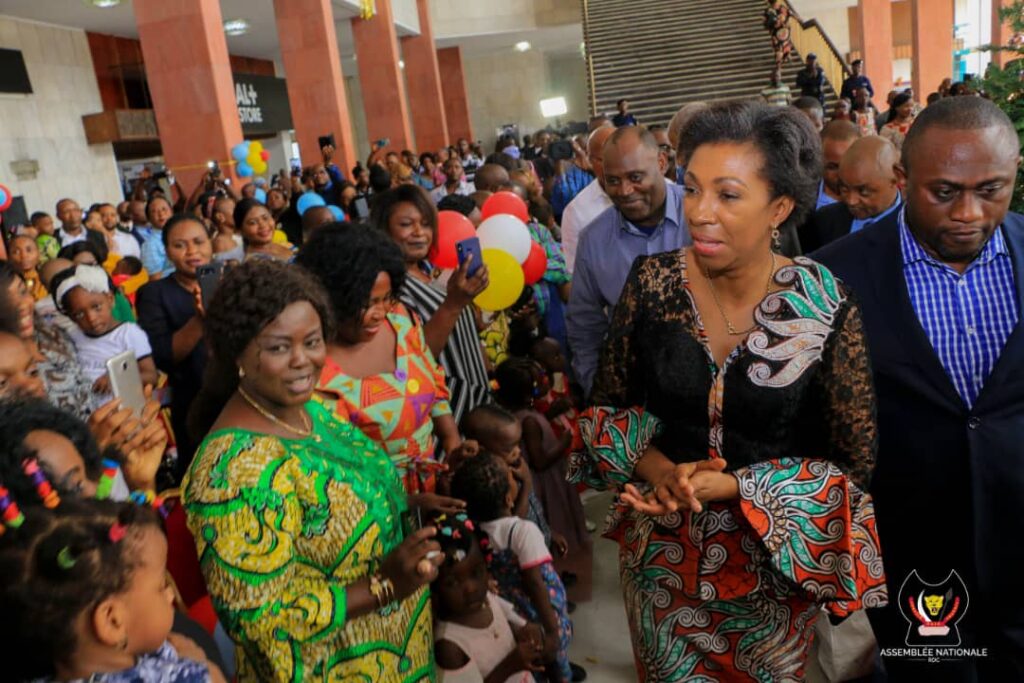 Christmas party 2019, at the National Assembly.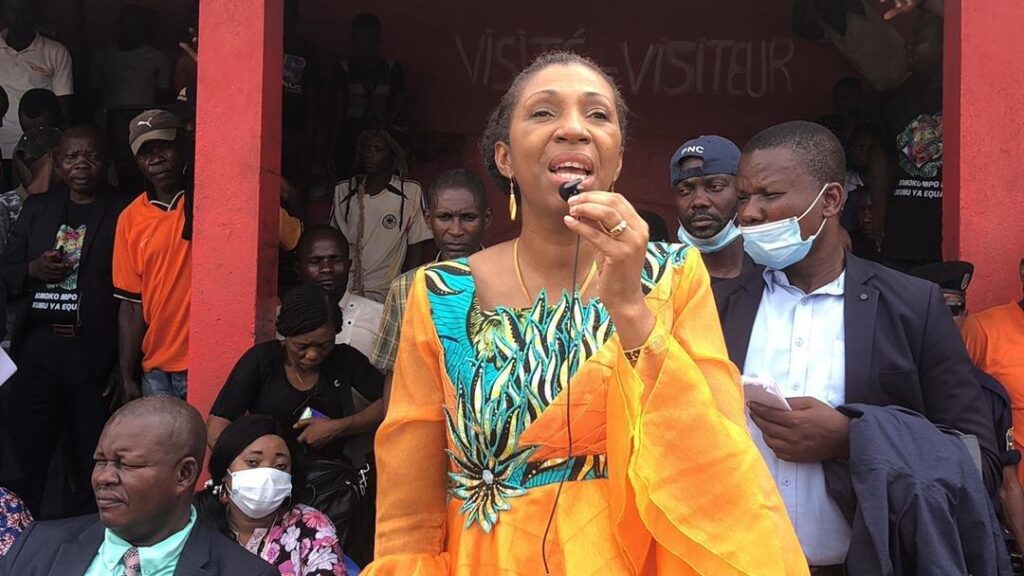 Ecuador Tour, Gemena, October 2021.
Since being elected to represent the Territory of Bumba in 2011, Jeanine has worked tirelessly for the people she represents. Her focus locally has been on improving local infrastructure and working to ensure all her constituents have access to clean drinking water and electricity. Manual water pumps have been installed and work continues to install solar power and create an electricity grid.
Improving local infrastructure includes repairs to key roads and bridges, including the bridge into to Lisala (the capital of Mongala Province ).  The bridge provides a lifeline to Lisala, with the only other main access for goods trade being the Congo River.
In 2019, Jeanine Mabunda took steps to increase financial inclusion and bring some formality to the local economy bringing Rawbank, one of the largest banks in the Democratic Republic of Congo, to the province. 
With money not being made available centrally for many key projects Jeanine Mabunda works to raise the money herself and also seeking partnerships with international corporations to ensure critical infrastructure can be completed.
On a National Level, Jeanine has long stood for improving access to services for the people of DRC as well as fighting for women's rights and to eliminate sexual violence.
She looks to represent the Democratic Republic of Congo on an international level, particularly in these fields. Learning from others as well as talking about the success she has inspired and driven at home.
She is currently the President of the Women's League in the PPRD.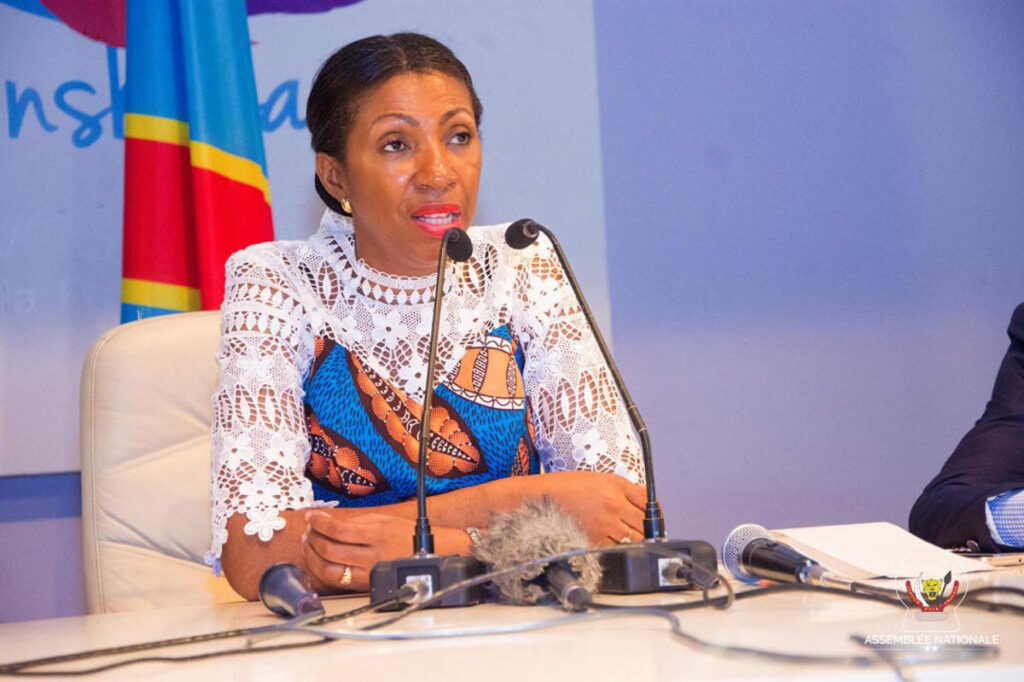 Hon. JML, during a press briefing, in the National Assembly Banquet Hall.