Break the Silence Foundation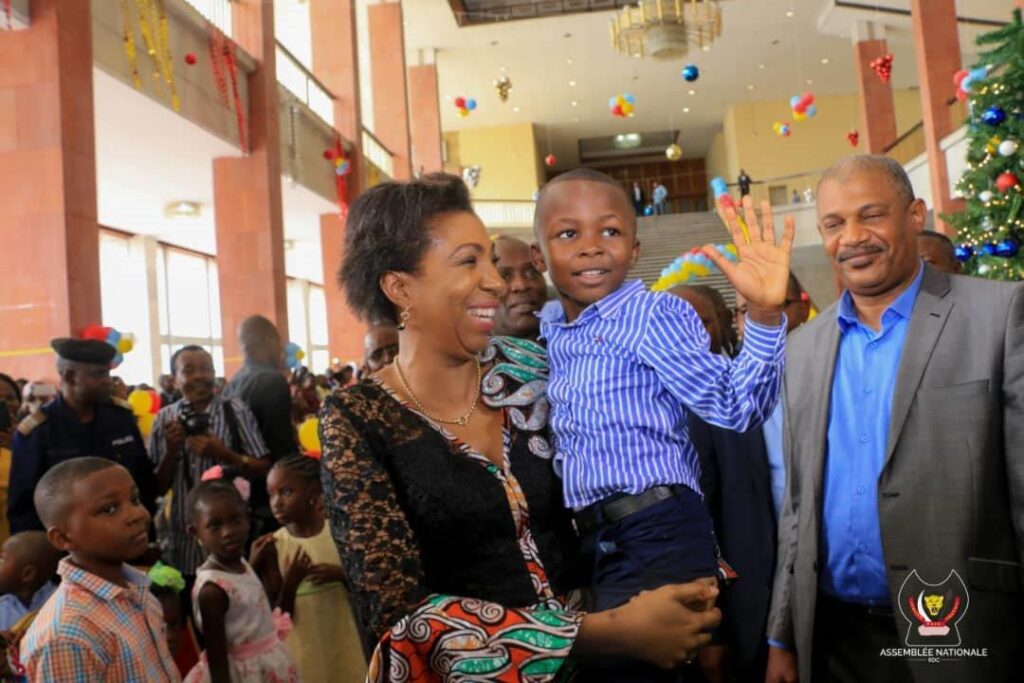 Hon. JML, during the 2019 Christmas ceremony at the National Assembly.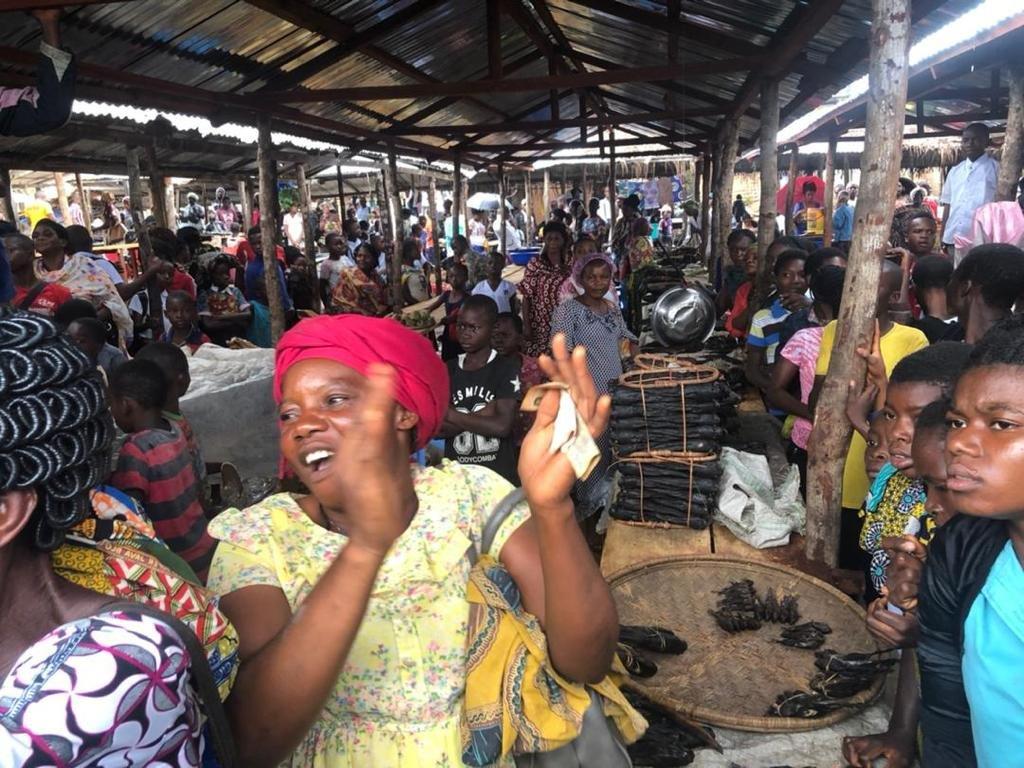 A view of Lisala Market, rehabilitated by Hon. JML, October 2021.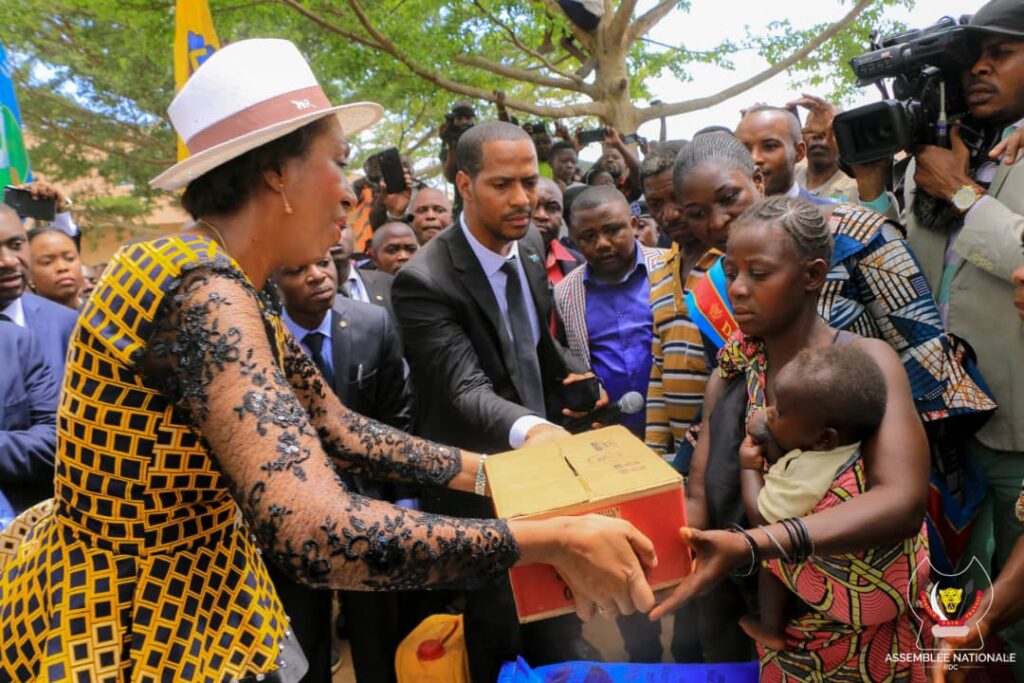 Donation from Hon. JML to the women of Beni, March 2020.
In 2015/16, Jeanine Mabunda founded the Break the Silence Foundation alongside Eric Chinje. The foundation was set up to specialise on social and community projects in the Democratic Republic of Congo.
Since being set up, the Foundation has completed numerous infrastructure projects in these areas including:
Bridge Molua, repairs – creating a vital lifeline for trade, goods and services into Lisala
Manga Road, Bumba Avenue (2015-2017) – repairing key artery routes in for the first time since the 1960's and 70's
Mama Yemo & Route Fleuve (2020-2021) 
Electricity generation and water pumps are another example of projects undertaken by the Break the Silence Foundation:
In 2019, a project saw water sourced for the community to the Church in Mama wa Bosawa in Kinshasa
In 2020, a project was completed that installed Solar Panels into Camp Luka, Kinshasa as well as water pumps
The Foundation also provides assistance micro-entrepreneurs or young start-ups:
Pridi Breadfruit Flour: This project consists of transforming breadfruit into flour for baking and pastry making. The resulting flour is gluten-free. Breadfruit is high in carbohydrates and a good source of antioxidants, calcium, carotenoids, copper, dietary fiber, energy, iron, magnesium, niacin, omega 3, omega 6, phosphorus, potassium, protein, thiamine, vitamin A and vitamin C.
Le Bulbe:  A young agricultural company, specializing in the production of vegetables. Located in the agricultural zone of the commune of Maluku the company already can produce 40 tonnes of vegetables annually
Recoplast:  is working to reduce plastic waste by turning waste plastic into pellets  which are then used to make ecological and sustainable chairs and tables
 LukaPharma:  is a mobile application that provides directions to the nearest pharmacy that has what you need in stock. You can pay through the app and also arrange delivery
Other projects are underway or being prepared, including scholarships in Akula, the building of a school in Mbandaka and the building of hospital and maternity unit in Gbadolite and Gemena.